• optical toy • praxinoscope • praxinoscope animation • Praxinoscope Present • praxinoscope replica • praxinoscope toy • Present • zoetrope • zoetrope animation • Zoetrope present • zoetrope toy
Zoetrope and Praxinoscope Animation Toys Are Back in Stock! Hello, animation enthusiasts and vintage toy lovers! We have some thrilling news to share with you today. The long-awaited moment has arrived – our collection of Zoetrope and Praxinoscope animation toys is back in stock! For those of you who appreciate the beauty of hand-cranked animation and the rich history of motion pictures, these classic toys are a must-have addition to your collection. Whether you're an aspiring animator or a seasoned artist, these mesmerizing devices offer a glimpse into the origins of animation. The Zoetrope: A Glimpse into HistoryThe Zoetrope, also...
---
• zoetrope • zoetrope animation • Zoetrope History • zoetrope replica • zoetrope toy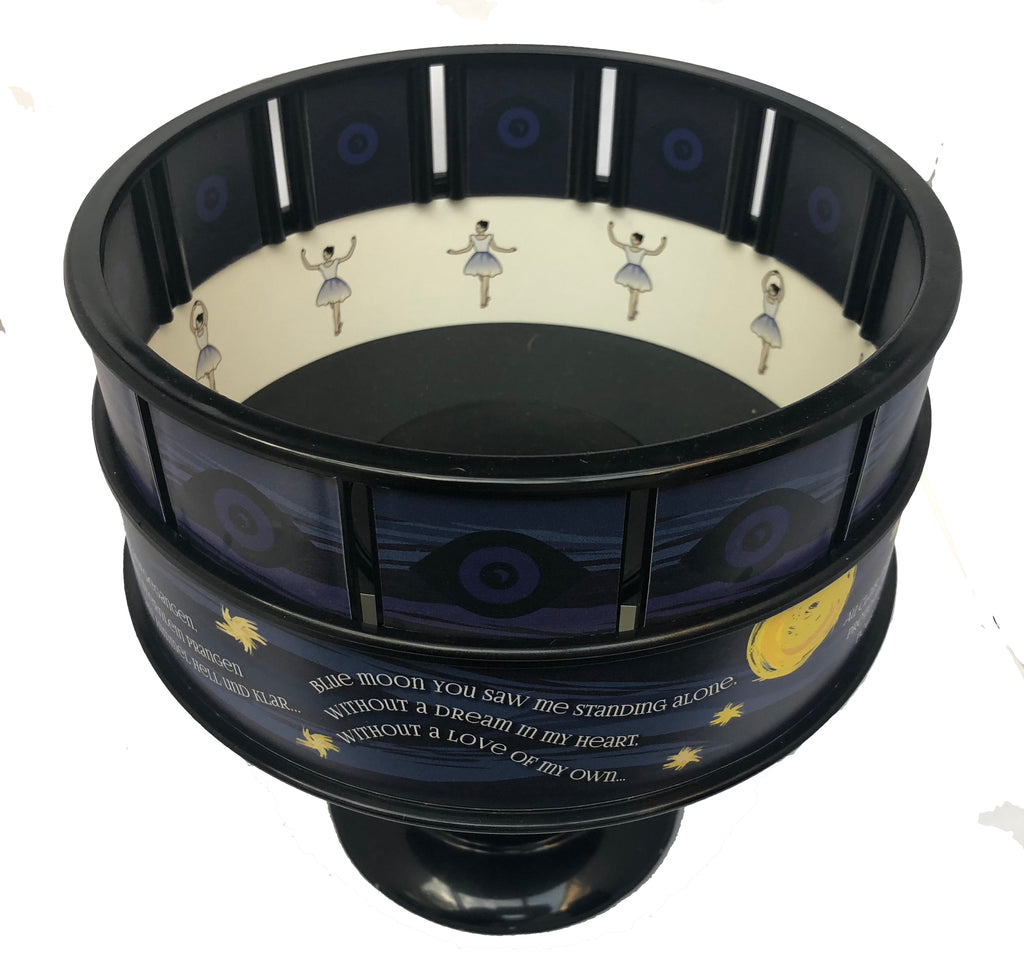 The Zoetrope now comes in a new design with a different graphic that is playful. Its the same size as the original large Zoetrope with the animation strips and the beautiful box packaging. Hope you love it!